Application design +
development.
By crafting apps that prioritize user needs and desires, we help brands create digital experiences that truly connect with and care for their users.
We understand that a well-crafted app can be a powerful tool for enhancing the user experience, building brand awareness, and driving business growth. Our custom software development services are designed to help businesses achieve their potential by creating intuitive, user-friendly, and powerfully functional apps that serve the needs of its users.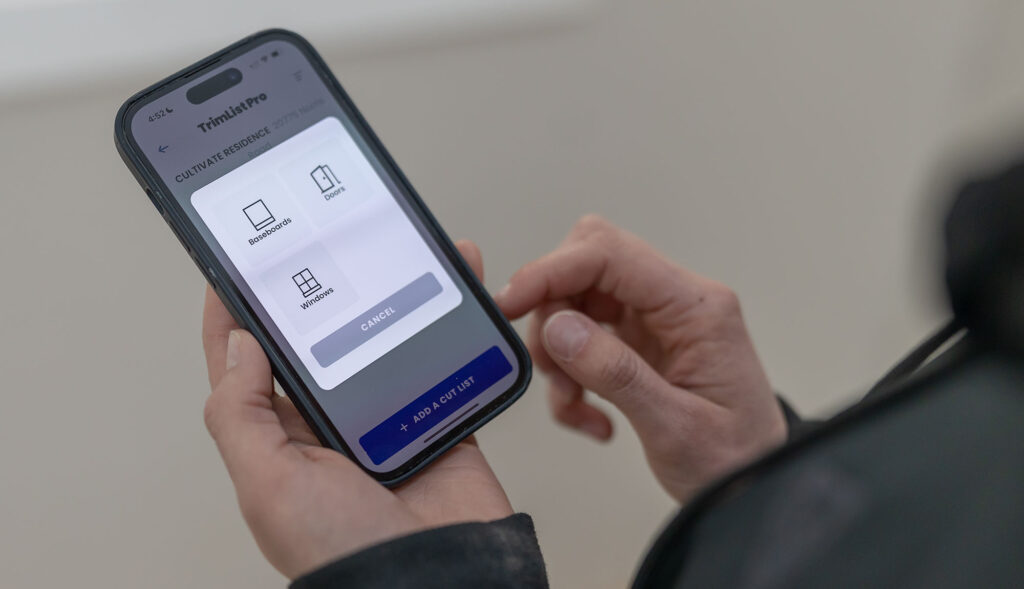 Product Strategy + Planning
You have an exciting new idea, but will it work? And what will it take to get there? We help you move beyond the initial "hunch" and move towards a more concrete understanding to prove out your idea. Through our app Product Strategy + Planning process you'll define your app's "why?", identify key user stories, establish desired attributes, and determine the right look and feel.
Together, we ensure that your app is tailored to your specific needs and goals, and reflects the unique value of your brand. We bring together your key stakeholders—especially your intended users—and from this research form critical insights in order to produce deliverables that set your project up for success. Key deliverables include:
Requirements document
User Stories
Wireframes & User flows
Interactive Prototype
Technical Architecture
Project Plan
Our UI/UX App Design services are all about creating beautiful digital experiences that truly care for the user. We abide by a "Jobs To Be Done" framework to prioritize user needs and ensure that any design system is aligned with their goals and expectations. This approach allows us to create intuitive, user-friendly interfaces that are also tailored to the unique brands of our clients. A brand's visual identity and core messages are crucial to effective branding, which is why we incorporate these elements into our design process.
User Interface Design
User Experience Design
Interactive Prototypes
Design Systems (typography, color, and UI components.)
We specialize in building cross-platform mobile apps for iOS and Android that balance development efficiency and performance. We collaborate with our clients through an agile process grounded by regular checkpoints and iterative delivery to ensure alignment of expectations for timeline and budget.
iOS Development
React Native Development
We build custom web applications that are beautifully responsive and mightily capable.
Our experienced developers work within a collaborative, Agile process to rapidly build, continuously test in order to quickly deliver your most valuable features to your audiences.
React, Ruby on Rails, & Node
Backend Development
(Database & API)
Progressive Web Apps
DevOps, Cloud Storage, & Third-party Integrations
We all know how frustrating it is to use a janky app. Just like a garden needs regular attention and care to thrive, your app needs regular updates and maintenance to stay relevant and running smoothly. Think of us as your app gardeners, tending to the needs of your app so that it can grow and flourish. Whether you need regular maintenance or ongoing support, our team is here to help you cultivate an app that your users will love.
Techvesh built a comprehensive solution that addressed all of our needs instead of just the most apparent ones. Through their independent analysis of our requirements, they identified areas that were essential for the project's success. In addition to that, the app's UI/UX design was incredibly intuitive and represented our brand very well.
Ryan Kenealy | Manager @ a Major Utility Company
The app that Techvesh developed played a significant role in catapulting the business into growth and success. The team confidently executed an effective brand strategy, expertly aligning the business with the targeted millennial market and opening doors with the audience of tentative jewelers.
Chris LaTrobe | Owner, IGC Brands
I worked with two other development companies in the past, but Techvesh provided an entirely different level of experience for us both in the development process and the end results. They were in a wholly different league of developers. The team was so much more than app developers or designers; they truly functioned as if they were a stakeholder in our business.
Monica Reinagel, MS, LD/N | Owner and Founder of Nutrition GPA
Safety+ Electric Utility Company.
Custom Web Application, UI-UX Design
Naledi Collection — Simply Beautiful.
Custom Mobile Application, UI-UX Designing, Brand Awareness Campaign.
EAS - Early Autism Services.
Custom Web Application, UI-UX Design