You want to win over the hearts and minds of your ideal
customers. We're creative thinkers who help you do just
that. We'll help you engage and inspire your ideal
audiences to deeply connect with your brand.
Brand Strategy will unlock the full potential of your brand and leave a lasting impression on your target audience. Our team of seasoned experts is here to guide you through a transformative journey, strategically crafting a brand identity that sets you apart from the competition.
Logo + Visual Identity Design →
We'll design a complete visual identity system using a collection of visual elements that represent, differentiate, and identify your brand. 
Brand awareness campaign →
In order to grow, it's important to consistently communicate and evolve your brand messages over time. Techvesh's creative marketing will help you win new business, keep your organization top of mind with your customers, appeal to partners who may want to work with you, and attract top-tier talent.
A picture is worth a thousand words and we produce photography that speaks volumes about who you are and what you do. With a solid understanding of your objectives, we can capture the appropriate content and tone to tell the right story.
Stories that cut to the heart of what matters help you appeal to those who are aligned with your brand. Any work we produce begins with discovery, where we get to know your needs and vision.
Techvesh ranked on Clutch's list of 2019 Best B2B Service Providers in Chicago. For advertising and brand marketing agencies, based on client satisfaction and feedback, thought leadership, technological expertise, and past and current work experience.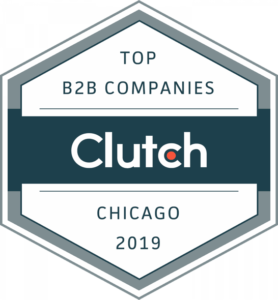 Let's build something
that matters.